Get ready for Pan African Workshops 2012!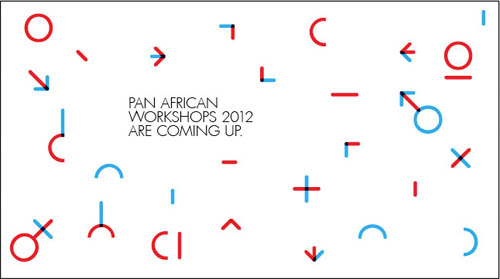 Draw me Democracy stole all of the limelight this year, and most of our energy, but the we haven't forgot what started it all: the Pan African Workshops series. The 2012 edition is finally coming up.
German design talent Gotz Gramlich is going to start it up by going to Johannesburg on 11 June for one week workshop at Greenside Design Center College of Design. Keep tuned for more details in the coming days!