Design goes to School
Design goes to School
Design Goes To School is an educational program catered to middle school students that aims to raise pupils' awareness about the importance of human rights and the right to education in particular.
The course teaches the students design and social communication basics with a "hands on" approach.

In 2013, the first edition of the project involves 6 schools in disadvantaged areas in the Paris region.
A class of 25 students (aged 12-13) from each school is taught by a professional graphic designer living in the area, who meets the students on a weekly or bi-weekly basis for the whole school year.

In the classes the students discuss the issues revolving around the right to education, and the tutors help them to turn their thoughts into socially relevant messages and images. The students are encouraged and helped to make posters, both individually and as a group.

NGOs and other guest speakers are invited to the classroom to provide different perspectives on human rights issues and inspire the students.

The project has been made possible by the generous support of Fondation de France and Fondation HSBC pour l'Éducation.
---
Ongoing Projects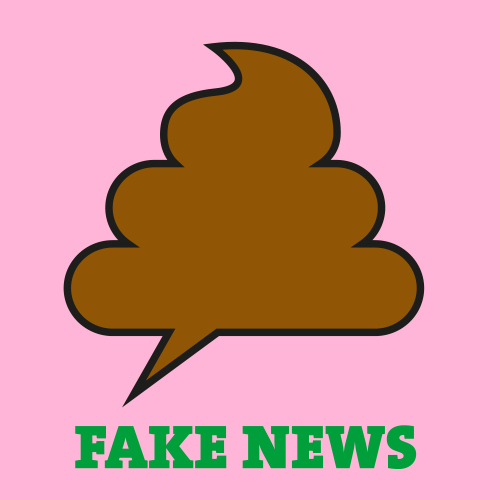 FAKE NEWS!
Fake news might feel like a recent development that has only come to prominence since the election of one politician who shall not be named, but the practice of spreading rumours and misinformation is as old as the printed word.
People have always twisted the truth, or simply told lies, to get what they want (or change the world). But now we have the ability to share information faster and wider than ever before. It used to be only a few media outlets or government sources that could shape public thought, but now everyone can.
And unlike the media or government, none of us are held accountable for what we post. As there are few laws or fines that can be thrown at us for posting lies, there is no incentive to act responsibly in the public sphere. Get likes (or votes) first, worry about potential consequences later. If the self-styled leader of the free world can't be held to account for regularly tweeting and spreading blatant untruths, then what stops everybody else from doing the same?