Design goes to School
Design goes to School
Design Goes To School is an educational program catered to middle school students that aims to raise pupils' awareness about the importance of human rights and the right to education in particular.
The course teaches the students design and social communication basics with a "hands on" approach.

In 2013, the first edition of the project involves 6 schools in disadvantaged areas in the Paris region.
A class of 25 students (aged 12-13) from each school is taught by a professional graphic designer living in the area, who meets the students on a weekly or bi-weekly basis for the whole school year.

In the classes the students discuss the issues revolving around the right to education, and the tutors help them to turn their thoughts into socially relevant messages and images. The students are encouraged and helped to make posters, both individually and as a group.

NGOs and other guest speakers are invited to the classroom to provide different perspectives on human rights issues and inspire the students.

The project has been made possible by the generous support of Fondation de France and Fondation HSBC pour l'Éducation.
---
Ongoing Projects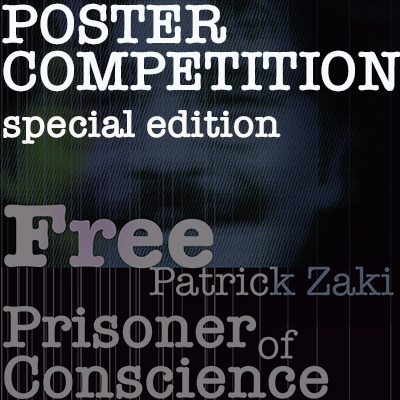 Free Patrick Zaki
The call for entries to "Free Patrick Zaki, prisoner of conscience", a special edition of Poster For Tomorrow, will be open from 8 to 28 January. The competition is organised by Amnesty International Italia, Conversazioni sul futuro, Diffondiamo idee di valore in collaboration with Alma Mater Studiorum - University of Bologna, Articolo 21 Association, Human Rights Festival and with the support of numerous public administrations and other partners.