Mediterranean Women and Democracy
Graphic design workshops, seminar and exhibitions

Poster for tomorrow organizes a series of 4 workshops to promote human rights and gender equality in Morocco, Tunisia, Turkey and Lebanon.

These workshops are going to take place from April the 1st to September 10th in partnership with local universities, art schools and civil societies.

Regional Council of Ile-de-France Funded 4 Tomorrow's new project which has different steps:
Design workshops poster exhibition in Tunisia, Morroco, Turkey and Lebanon as well as poster exhibition in Ile-de-France and a seminar in Paris on "democracy and women's role in the democratisation of the society". This project was selected amognst the 21 selected projects for the first call for proposal launched by Regional Council of Ile-de-France on "dispositif Méditerranée".

An open to public exhibition of all produced posters during these workshops will be organized in each of these venues.

On Thursday 3rd of October, a seminar will be orgainzed in Paris debating "Democracy and women's role in the democratization of society".

An exhibition of our 100 posters of Gender Equality edition will also be hosed in a few major Parisian suburb's city hall.

---
Ongoing Projects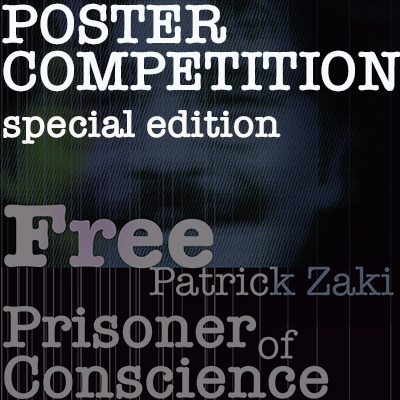 Free Patrick Zaki
The call for entries to "Free Patrick Zaki, prisoner of conscience", a special edition of Poster For Tomorrow, will be open from 8 to 28 January. The competition is organised by Amnesty International Italia, Conversazioni sul futuro, Diffondiamo idee di valore in collaboration with Alma Mater Studiorum - University of Bologna, Articolo 21 Association, Human Rights Festival and with the support of numerous public administrations and other partners.