Pan African Workshops
In 2011 we organised a series of workshops throughout Africa, led by 13 different designers from all over the world in 10 countries.

Why Africa?
Because although we're fighting for the right to education across the whole world,and it's an issue that's as pressing in the West as anywhere else, Africa is as gooda place to start as any. And the reality of the situation is that in Africa there isn't the sameimportance placed on graphic design as in the rest of the (Western) world. They've got other, dare we say, more important, stuff to be worrying about than kerning.

And why students?
Because we believe passionately that young people are the future of the world, and that with these workshops we can provide young African designers with a set of tools and contacts that will give them better access to the international market, and to set up a longer term platform for design in their own countries.

We held workshops in Botswana, Congo, Ghana, Guinea, Kenya, Morocco, South Africa, Tunisia, Uganda, Zimbabwe. The experiences and challenges varied wildly from country to country, but one thing remained the same – the enthusiasm of the students and the workshop leaders and the conclusion that we should do it again soon.
---
Ongoing Projects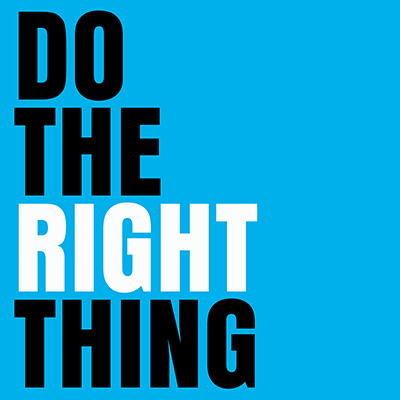 Do The Right Thing
In a world that is becoming increasingly polarised, perhaps the one thing that unites us all is the conviction that we are all acting for the right reasons. And having formed an opinion about an issue, there is little room to have it changed by listening to an opposing view. Fake news has eroded trust in facts. So how can we move forward?