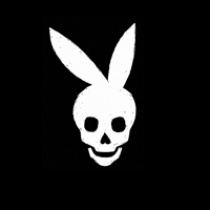 Un mundo feliz Sonia & gabriel
madrid Spain
http://unmundofeliz2.blogspot.com
---
About me
UN MUNDO FELIZ
—
Sonia & Gabriel Freeman AKA Sonia Díaz y Gabriel Martínez head the visual activist group Un Mundo Feliz.

Un Mundo Feliz (A Brave New World) is a collective of designers interested in the creation, production and distribution of committed images, both socially and politically. Its aim is to bring them to a public space, from street to the "Net of Networks". And the generation of a collective space where designers grow discussion about ideas and noncommercial issues.

The Un Mundo Feliz projects have been selected and published by Pie Books, Rockport Publishers, daab gmbh, Paopaws, LCD Edizioni/AIAP, Graphis, Agile Rabbit Editions, Verlag Hermann Schmidt, Mainz, Soft Skull Press, The Pepin Press, Gustavo Gili, Edition Olms, Gustavo Gili, Index Book, Monsa; in the magazines IDN, Etapes international, AD (Architectural Digest), Diseño Interior, Pasajes de Diseño, Experimenta y Novum and the principal Spanish newspaper EL PAÍS.
---
My networks
My posters
My favourites un mundo feliz hasn't favourited any poster yet.