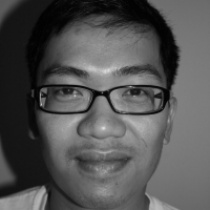 Tien Le
Durham United States
---
About me
Originally born in Ham Tan, Vietnam.

My family fled Vietnam, in the late seventies, as refugees collectively known as the boat people.

We settled in Anderson, SC, USA after spending months in an Indonesian refugee camp. I was too young to remember much, but I am very fortunate to be where I am due the actions of my parents and people who cared about our social plight.

I enjoy working on social design posters to give voice to issues and causes that I believe in or have experienced or witnessed in my life. This include poverty, immigration, discrimination, cultural barriers, unemployment due to lack of education, and healthcare inequalities.

I have had the honor to have several of my posters published in international poster competitions including Good 50x70 2010, Poster for Tomorrow 2011, Arigato Project 2011, Golden Bee 2012, 4th Block - VIII International Triennial of Eco-Poster 2012, Occupy What's Next 2012, International Reggae Poster Contest 2012 and 2013.
My posters
My favourites Tien hasn't favourited any poster yet.