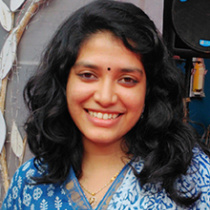 Nivedita Mukherjee
India
---
About me
I am born and brought up in Thane city of Maharashtra, India. I did my schooling and my graduation both in India. I am fun loving and adventurous person.

I am a fan of books and love to sketch and doodle. Exploring new places meeting new people and conversing with them comes under my passion list.
I am passionate about dance and an amateur poet. I like sculpting from time to time and love watching movies too.

I respect all creatures and respect their space too. My journey till now has been a great help for moulding me the way I am and I believe that journey matters most than the destination.