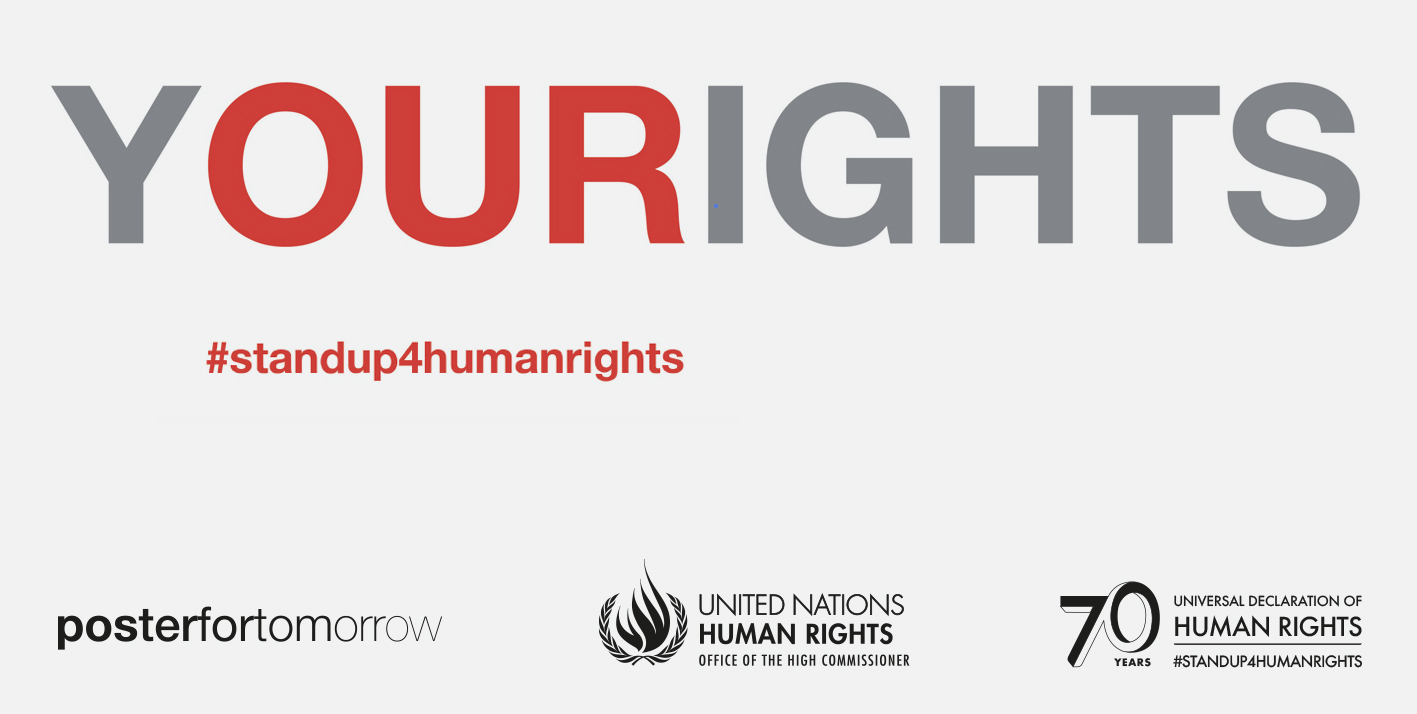 One for all, all for one!
"One for all, all for one" is the title of our invitational poster project, with the support of the Office of the United Nations High Commissioner for Human Right (OHCHR) and La Mairie de Paris. The goal was of course to celebrate 70th Anniversary of the Universal Declaration of Human Rights, but also to raise awareness and relevance at a critical moment in the history of mankind.
Poster for tomorrow invited 100 artists to produce one original designs that will be included in an indexed, searchable database for charities to use for free.
We will soon publish a collection of all these 100 designs received.
A series of exhibition have been already organised and more are under process.

---
Ongoing Projects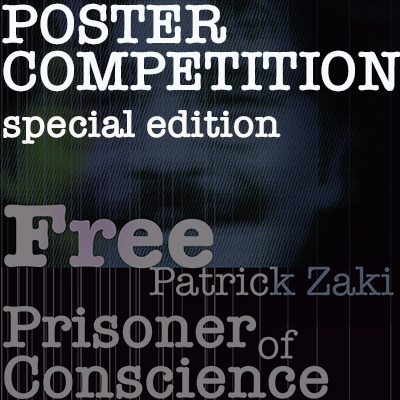 Free Patrick Zaki
The call for entries to "Free Patrick Zaki, prisoner of conscience", a special edition of Poster For Tomorrow, will be open from 8 to 28 January. The competition is organised by Amnesty International Italia, Conversazioni sul futuro, Diffondiamo idee di valore in collaboration with Alma Mater Studiorum - University of Bologna, Articolo 21 Association, Human Rights Festival and with the support of numerous public administrations and other partners.