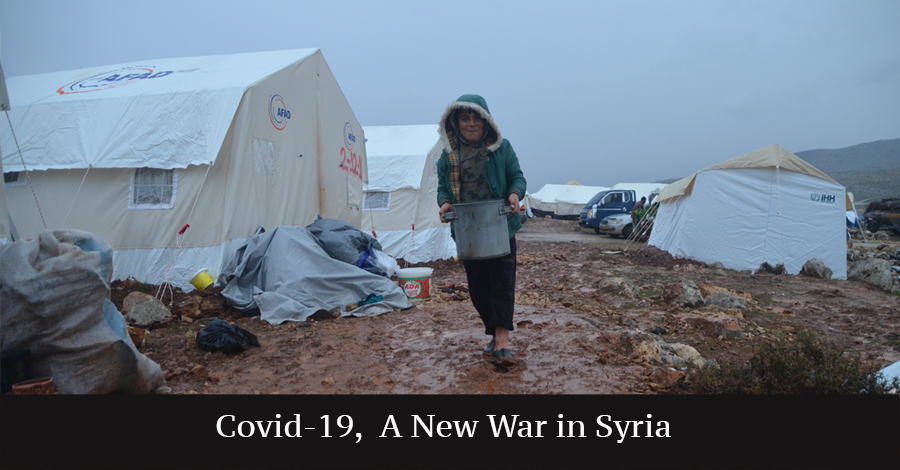 COVID-19, A New War in Syria
Poster for Tomorrow launch 'COVID-19, A New War in Syria', a campaign to help Syrian Child Protection Network (Hurras) to provide sanitary packs and visual information guides to combat COVID-19 in refugee camps in Syria.

Message from Herve Matine from poster for Tomorrow:
We have been in contact with Syrian Child Protection Network (Hurras), a local NGO working in Syria since 2012. They provide protection to Syrian children, the people most affected by the war. What they told us has inspired us to take immediate action.

We are working to send essential sanitary packs to Idlib and distribute posters and leaflets that promote good hygiene – but we need your help to do this.

How you can help?
1. Buy sanitary packs for Idlib. These essential supplies will include soaps, towels and an illustrated information guide.
Initially, Hurras Network aimed to create 500 kits. Given the number of children and families at risk, this was never going to be enough. With your help we hope to create 10, 000 kits or more.
We have opened a KissKissBankBank account to receive donations for essential supplies of soap and sanitary packs in Syria. Every donation will save lives, so please give what you can. The KissKissBankBank account is also open for donations to prepare, adapt, print and distribute posters and information packs across Syria.

2. Make a poster. We need artists, illustrators and designers to create posters that illustrate how to prevent the spread of COVID-19. With the help of Hurras Network and the people who donate to our KissKissBankBank campaign, we will be able to distribute posters and illustrated information packs throughout north-west Syria. These posters and information packs will promote personal hygiene and hand washing; encourage social separation (that includes isolating the elderly in separate tents); change social habits and enforce quarantine. These posters will save lives.
Please note that speed and quality are essential. We need simple, informative and engaging visual materials that will convince children to change their habits – and we need them now.
how to prticipate?



---
Ongoing Projects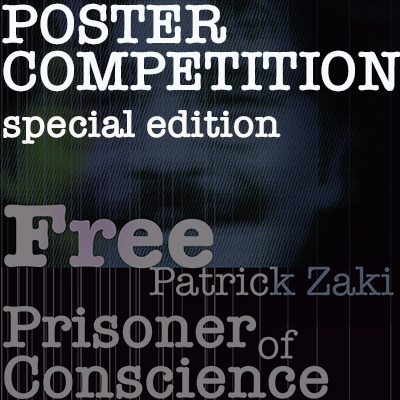 Free Patrick Zaki
The call for entries to "Free Patrick Zaki, prisoner of conscience", a special edition of Poster For Tomorrow, will be open from 8 to 28 January. The competition is organised by Amnesty International Italia, Conversazioni sul futuro, Diffondiamo idee di valore in collaboration with Alma Mater Studiorum - University of Bologna, Articolo 21 Association, Human Rights Festival and with the support of numerous public administrations and other partners.