 Hayley Bohill-O'Connell
United Kingdom
A six colour screen print on self made handmade paper made from recycled materials. Depicting a turtle with a straw up it's nose in a bid to stop society from using straws as they are causing harm to sea life.
This poster belong to
A Planet for tomorrow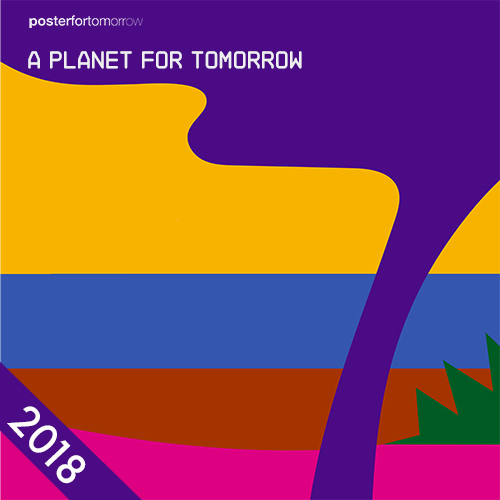 ---
Welcome to our 2018 edition!
It will be a year of significant change for us: the final edition of our poster contest in its current form. You can find the reasons for this decision here, together with the announcement of this year's them. On a practical level, the schedule for the poster contest has condensed into seven months.
Related Poster