 Andreea Chiriac
Canada
C'est notre travail à tous de faire tomber les barrières, de faire cesser l'extrémisme. Nous sommes tous responsables, chacun à son niveau de faire en sorte que personne ne se sente exclu de ce monde qu'est le nôtre. L'extrémisme ce n'est pas seulement des terroristes et des attenants, c'est tout un monde d'exclusion et d'inégalités et il faut que ça cesse. Nous avons un seul monde, une seule terre et nous devons la partager équitablement entre tous.
This poster belong to
Make Extremism History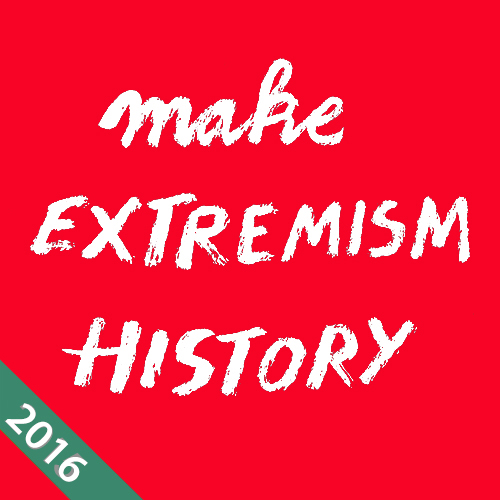 ---
poster for tomorrow, the international poster competition, is proud to announce the launch of its 2016 edition: This year we're going to do things a little differently. It's about evolution, not revolution.

Related Poster