 Aleitha Burton
United States
This poster presents the varied possibilities of what it means to be feminine. The illustration depicts a woman in a tulle skirt and heels, and is supported by a vibrant pink background. This image is contrasted with extremely hairy legs. The overall message is that being feminine can be manifested in innumerable ways. It is up to the woman to decide her course, not a society determined to create extreme social limitations.
This poster belong to
Make Extremism History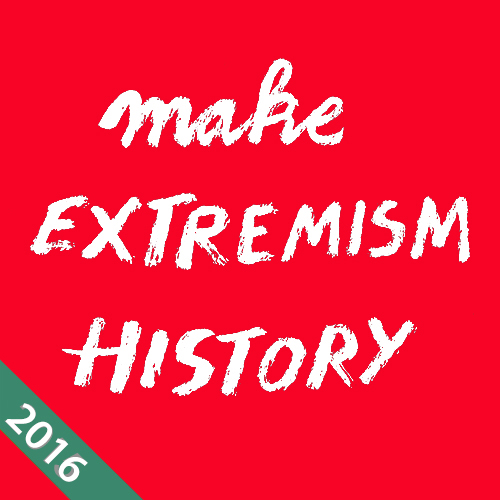 ---
poster for tomorrow, the international poster competition, is proud to announce the launch of its 2016 edition: This year we're going to do things a little differently. It's about evolution, not revolution.

Related Poster