 Ekaterina Sycheva
Russia
One of the most acute problems of our time - terrorism. Mainly in a series of posters began to flower. They are directed in different directions, thus symbolizing the explosion. At the same time it is the colors that bring to the place of death. Themselves explosive devices in the composition of posters are not immediately apparent. it happens in life, when people in the bustle of everyday life lose their vigilance and caution, do not pay attention to suspicious objects.
This poster belong to
Make Extremism History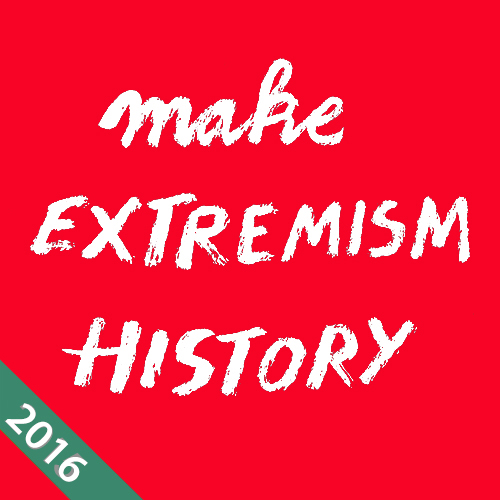 ---
poster for tomorrow, the international poster competition, is proud to announce the launch of its 2016 edition: This year we're going to do things a little differently. It's about evolution, not revolution.

Related Poster