 Petra Rolinec
Botswana
This poster belong to
Draw Me Democracy Poster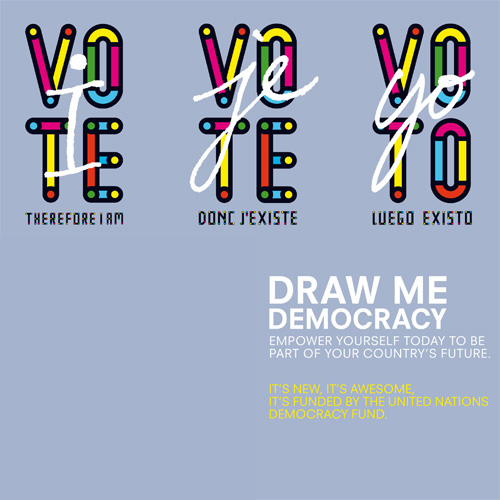 ---
A challenging new project developed by 4 Tomorrow and financed by UNDEF.
It will span over two years and involve a number of countries around the world, from Latin America to Africa, Eastern Europe to Asia.
"Draw me democracy" is one of the very few global projects that the UNDEF has ever financed.
Related Poster