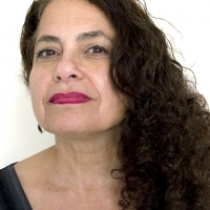 Valerie Pettis
United States
The great and often hidden cost of war is homelessness. War makes people homeless in huge numbers, not just by the physical destruction of houses and communities but through social upheaval and pervasive fear (both irrational and rational). Syria: Over 5 Million Made Homeless by War, uses the particular and topical (Syria) to move the audience towards a particular aspect of war in general: Homelessness. In this poster, graphical sensibility and image both move toward that general understanding. The nest, the very essence of safety, comfort and home is interwoven with tangled barbed wire. The egg, symbol of life and the aspiration shared by all human beings for personal, familial and cultural continuity, is replaced by a clutch of hand grenades. It is equally important that the nest is hand-drawn, in contrast to the iconographic, impersonal representation of those grenades. The viewer is lead inexorably to the larger message of the inimical nature of war, and that homelessness is one of its poignant signatures.
This poster belong to
A Home For Everyone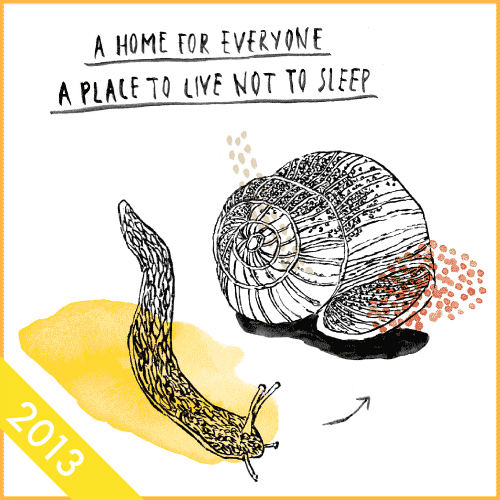 ---
Poster for tomorrow's 5th annual call for entries, campaigning for the universal right to housing.
'Home' means something different to all of us. The place where we grew up, the place where we live at the moment, the place we come to relax or entertain our friends. But for far too many people home remains a distant dream, as they try to eke out an existence in sub-standard accommodation or sleep rough on the streets.


Related Poster