 marion besner
Germany
Die Thematik befasst sich mit der Darstellung verschiedener Geschlechterrollen und verweist auf eine leere bzw. geschlechtslose Figur, die frei in ihren Lebensentscheidungen sein sollte. Der Rollenaspekt wird besonders durch die blauen Masken, die jeweils getragen werden, hervorgehoben Unterstützt wird die bildliche Aussage durch den Satz "Less gender roles!".
This poster belong to
Gender Equality Now!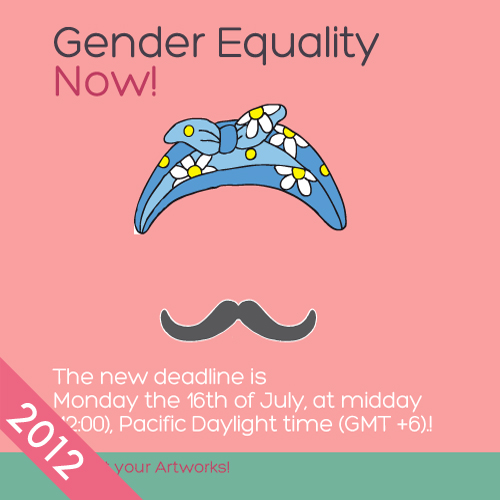 ---
On 8 March 2012 poster for tomorrow launched its 4th annual call for entries, this time to promote gender equality. The condition of women has undergone undeniable improvements during the last century. But these improvements haven't happened everywhere and where they have been the strongest they are far from being strong enough.
We need gender equality now, because more opportunities for women are more opportunities for us all.


Related Poster