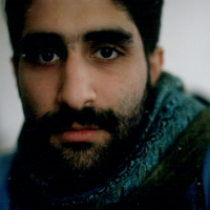 Kambiz Shafei
Switzerland
---
About me
Kambiz Shafei is a Swiss based Iranian graphic designer and photographer. He graduated from the Basel School of Design with a MFA degree in visual communication. In 2010 Kambiz founded Studio Shafei in Basel, Switzerland.

Studio Shafei works in different print and web areas such as art direction, book design, identity and type design for cultural institutions, artists and businesses. Since 2005 Kambiz is a contributing writer of Neshan Magazine.
My posters
My favourites Kambiz hasn't favourited any poster yet.