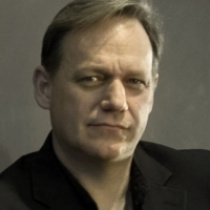 Russell Kennedy
Prahran Australia
http://newaustralianflag.squarespace.com
---
About me
Russell Kennedy MA, FRSA, FDIA

Russell is an Adjunct Research Fellow at Swinburne University of Technology in Melbourne, Australia,. He is an academic and practitioner of graphic design and filmmaking. Prior to joining Swinburne, he was a senior lecturer at Monash University. He has also been the principal of Russell Kennedy Design, a corporate identity consultancy, and co-director of Onset Productions, a motion picture and documentary company.

Russell is a Fellow of the Royal Society for the encouragement of Arts, Manufacture and Commerce (RSA), a Fellow of the Design Institute of Australia (DIA) and a member of the Australian Graphic Design Association (AGDA).

In 2011 Russell was Chair of the International Design Alliance based in Montreal, Canada. He is a Regional Ambassador to INDEX: Design to Improve life, the Danish Government's International Award program and was an advisor to the City of Seoul for the Seoul Design Olympiad (2009) and World Design Capital (2010).

Russell actively promotes a network interface between design education and the profession. He often assists education institutions within the Oceania/Asian region and has conducted workshops with the University of Hartford (Connecticut, United States), Hongik University (Seoul, Korea) and the International Design Center (Nagoya, Japan).

In June 2002, Russell was invited to speak on design education at the inaugural Icograda Education Network (IEN) Symposium in Brno, Czech Republic. Since joining the Icograda Board in 2003, he has been active in the development of the IEN and the deployment and promotion of worldwide educational exchange initiatives.

Russell initiated INDIGO, the Icograda international indigenous design network, launched in October 2007 at the Icograda General Assembly 22 in La Habana, Cuba.
My posters
My favourites Russell hasn't favourited any poster yet.