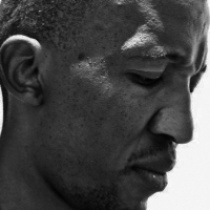 Galefele M. Molema
Johannesburg South Africa
http://75.co.za/morolong
---
About me
Galefele Molema studied Multimedia Design at Greenside Design Center and is currently studying Heritage Studies.

He is curator and facilitator of Design Education Exhibitions. Also International Representative of the Art Director Club. He is a keen
Photographer. Galefele cut his teeth as Digital Designer Tequila/Johannesburg. He has worked with in many parts of Southern Africa and is currently running a creative consultancy Signal Hill Creative.

He is also passionate typographer and partner at typeDNA, a Stockholm based creative technologies company which develops font technologies and software for the graphic art industries.
My posters
My favourites Galefele hasn't favourited any poster yet.