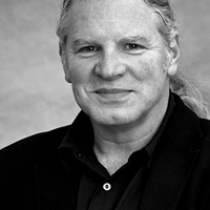 Robert L. Peters
Switzerland
---
About me
designer, writer, author, organizer, teacher, conservationist, pacifist, humanist, activist, artist, former marathoner, climber...

Robert L. Peters, CGD, FGDC

Robert is active internationally as a designer, strategic consultant, policy and media advisor, juror, guest lecturer, author, activist, and artist. He is the founding principal of the award-winning design firm CIRCLE based in Winnipeg, Canada. He is also a former president of Icograda (2001-2003), a foreign correspondent for Communication Arts magazine, a Fellow of the Society of Graphic Designers of Canada (GDC), author of the book 'Worldwide Identity' published by Rockport, and an honorary member of the the Brno Biennale Association. In 2006 he was the recipient of the Koopman Distinguished Chair in the Visual Arts from the Hartford School of Art, University of Hartford, and also served as Designer in Residence in the Faculty of Art & Design, Monash University in Melbourne, Australia.

He was raised and schooled in Germany, Switzerland and England and has traveled extensively (60 countries). For the past 30 years Robert has lived in a low-energy passive solar house that he designed and built in the woods of eastern Manitoba (no furnace, but a really nice climbing wall). When not immersed in design-related work, making art, or activist engagements, he enjoys nature, rock-climbing & mountaineering, and other human-powered outdoor activities.
My posters
My favourites Robert hasn't favourited any poster yet.