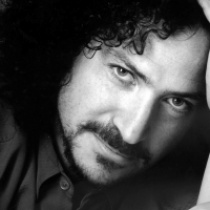 David Berman
Ottawa Canada
http://www.davidberman.com
---
About me
David Berman has over 25 years of experience in design and communications and has worked extensively in the adaptation of printed materials for electronic distribution, including accessible Web and PDF design and software interface development.

As an author (Do Good Design [Peachpit/Pearson, 2009]), expert speaker, designer, communications strategist, and consultant, his professional work has brought him to over 30 countries.

Since 1984, David has worked to establish a code of ethics which embraces social responsibility for certified graphic designers throughout Canada. The Society of Graphic Designers of Canada ratified his draft nationally in May 2000. He served as the first elected president of the Association of Registered Graphic Designers of Ontario, North America's first accredited graphic design organization, from 1997 to 1999. He drafted the association's constitution and Rules of Professional Conduct and authored Ontario's accreditation examination section on ethics and professional responsibility. He has served as the national Ethics Chair for graphic design in Canada since 2002.
My posters
My favourites David hasn't favourited any poster yet.