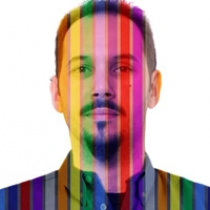 Stefano Maria Torchio
Rome Italy
http://www.kelterstudio.com
---
About me
Freelance graphic designer/art director.

He works from 1997 in graphic design studios and visual communication companies.

Owner of "Kelter Studio", his works include brand design, visual identity, social design and web design.

Member of "Aiap - Associazione Italiana Progettazione per la Comunicazione Visiva".
Founder of the "Non-profit Hope Association", committed in social design.
Ideator and curator of the social design contest "Hope Japan Poster" (2011).
My posters
My favourites Stefano Maria hasn't favourited any poster yet.