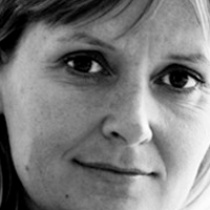 Gitte Just
Denmark
---
About me
Gitte Just is CEO of the Danish Design Association. Management, strategic planning, negotiations, development of partnerships, and design of processes, development of business concepts and projects, and coaching are what she has done inher career.

She has been responsible for more than 50 large events within culture, business, music and film. Now Gitte heads the Danish Design Association (DDA) which is a professional membership association for Danish design companies. The mission is to advance growth, the exchange of information and ideas and to professionalise and internationalise the Danish design profession.

Prior to her position with the DDA, Gitte worked for the UNs Conference on Women/NGO Forum on Women 95 Beijing and as head of office and program for UNs World Social Summit/NGO Forum 95. She joined served as program manager for Copenhagen, Cultural Capital of Europe and continued on to Øksnehallen as Head of Program.

Before joining Danish Design Association, Gitte led her own company specialising in development of business concepts, process design, and project design and coaching.
My posters
My favourites Gitte hasn't favourited any poster yet.