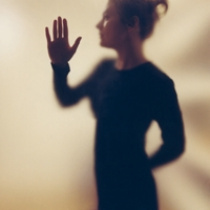 Cristina Chiappini
Italy
http://cristinachiappini.com
---
About me
Cristina Chiappini was born in 1967 in Rome. She is a graphic and media designer and her Studio Cristina Chiappini Design works in particular in the field of corporate identity, web-design for companies of furnishing, communication for events and social campaigns.
She began as a freelance graphic designer in 1989, and has since worked for both private and public sector companies, in the fields of editorial design, corporate design, interactive projects and motion-graphic television, TV corporate identity, opening titles for film.
Between its clients: La Triennale di Milano, Triennale Design Museum, Fondation Cartier pour l'art contemporain Paris, RAI International (italian public TV), Banca d'Italia, Rome Agency for the mobility of the city, Maxdesign (italian design furniture), Pianca design living, Texao (italian fabric producer), Nice (sistems for home automation), MN Metropolitana di Napoli, Marithé + François Girbaud, Aidos Italian association for women in development, UNFPA United Nations Population Fund, EURONET AGAINST FGM European Network for the Prevention and Eradication of Harmful Traditional Practices Affecting the Health of Woman and Children, in particular Female Genital Mutilation, The Italian Ministry of Foreign Affairs.
She has organized exhibitions of cultural exchange for the year of collaboration "Italy/Russia for graphic design 2011/2012"
In the 2010 she is the co-curator for "Open Projects" Exhibition ..........* and ..........* in contemporary visual communication *multiplicity, diversity, flexibility, connections, exchanges, relations. for the 21° Festival International de lAffiche et du Graphisme in France.
She is the co-author of the pubblication "Open Projects, des identités non standard" Etapes issue, edited by Pyramyd in 2010.
She was the event curator for Multiverso "Icograda Design Week Torino 2008"
Nodes, connections and currents in contemporary Communication Design.

In the 2007 she was a member of The Italian Council of Design Ministry of the Culture.?From 2006 to 2009 she was AIAP Vice president, AIAP is the Italian Association of Graphic Design.
In 2009 she was a jury member of the Adobe Design Achievement Award competion in San Jose - USA.?She was a jury member of the Red Dot Award Communication Design in Germany (for the years: 2003-2004-2005-2007) .?
She collaborate and teachs with Steven Heller and Lita Talirico in the Masters Workshop in Italy in Rome of School of Visual Art NY.?She teachs Graphic Design in the Post Graduate Course in Design, Visual Communication and Multimedia, University of Rome "Sapienza" ; and in the Laboratory of Web Design and Multimedia in IUAV UNIRSM University of Venice and University of Republic of San Marino.?
Her works are published in: Area 2 byPhaidon, Eye magazine; Etapes Magazine; The Anatomy of Design; Love Design Daad Edition; Page Magazine, Print Magazine 10th European Annual; Progetto Grafico AIAP; ADI Design Index; Abitare.

My posters
My favourites Cristina hasn't favourited any poster yet.