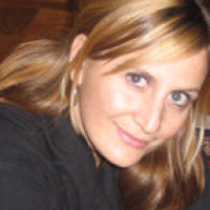 Maria Douka
Athens Greece
---
About me
[1976, Born in Athens, Greece]

I have studied Computer Information Systems and Graphic Design.
A bizarre, but a lately-proven interesting combination, of technology and art.

I started working in big companies as a software engineer but slowly dived in the world of colors and shapes.

I now work as a Freelance DTP & Web Design Specialist with Greek & French companies.

My dream is to share my creativity and gain knowledge from design experts all over the world.
My posters
My favourites Maria hasn't favourited any poster yet.