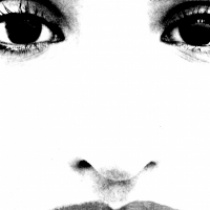 Eleni Ntouva
Verberie France
---
About me
My name is Eleni Ntouva,I was born and grew up at Athens of Greece.I am 35 years old.
In my early youth I decided to work in the tourist sector and and live on the beautiful islands of Greece,and to travel abroad to see new places and meet other cultures.All this time I was always painting,visiting art exhibitions and listening to music,the three passions of my life.
After this beautiful journey of me,I decided to study on designing to become able to develop my love on representing ideas.And I did it,so after all,I have a diploma on Multimedia designing,which gives me the ability to use ¨multi media¨ to design and express myself.
One of these ways I discovered,for expression,is photography,which took the first place in my heart.
Lately,I moved to France in a pretty,small village close to Paris,continuing to do all these things I wrote above plus another thing,to mix electronic music.
The way that we,the people,have,to represent what we believe,feel and conceive through life,with pictures,is the deepest and more simple dialogue in-between us.Exactly like friendship.It is sharing,it makes no discrimination and it brings us closer.
Thank you.
My posters
My favourites Eleni hasn't favourited any poster yet.