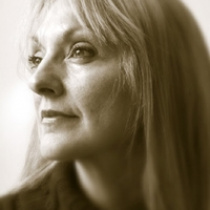 Anita Kunz
Canada
---
About me
Canadian by birth, Anita Kunz has lived in London, New York and Toronto, contributing
to magazines and working for design firms, book publishers and advertising agencies internationally.

She has produced cover art for many magazines including Rolling Stone, The New Yorker,
Sports Illustrated, Time Magazine, Newsweek Magazine, the Atlantic Monthly and The New York Times Magazine.
She has also illustrated more than fifty book jacket covers.

In the fall of 2003 she was the first woman and the first Canadian to have a solo show
at the Library of Congress in Washington DC.

In spring of 2007 Anita gave a short presentation about her New Yorker covers at the prestigious
TED conference in Monterey California.

Anita has been named one of the fifty most influential women in Canada by the
National Post newspaper.

She has recently received an honorary doctorate from the Ontario college of Art and Design in Toronto.

She has been made an Officer of the Order of Canada, Canadas highest civilian honor.

She recently received the Queens Diamond Jubliee Medal of Honour for her work.