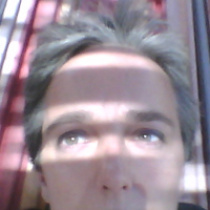 Helena De Gubernatis
Portugal
---
About me
Born in Lisbon, Portugal, to a French mother and a Portuguese father, underwent a bilingual education; has a university degree in Art History; previous work experience: first in Museums, then as a TV producer of foreign affairs and grand reportage programmes, later as editorial coordinator of exhibition catalogues; has been a free-lance translator of five languages; works for UNICEF Portugal as Communication Officer since 2003; is currently on the final leg of a post-graduation in Human Rights, preparing a paper on FGM/C.
Interests: Communication, Arts, Children's Rights within Human Rights, Translation, Travel, Handmade Jewelry as a hobby.

My posters
My favourites Helena hasn't favourited any poster yet.