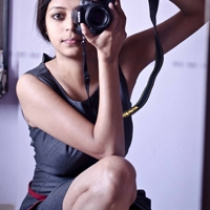 Ankita Asthana
Mumbai India
http://www.ankita-asthana.com
---
About me
An architect turned photographer, Ankita has completed her post graduation in Photography Design from National Institute of Design (NID), Ahmedabad. She works as a freelance photographer, currently based in Mumbai.
A feminist by heart, she has recently started exploring fashion photography from a womans point of view.
She has an esteemed clientele and delivers great quality of work with utmost professionalism. Ankita is also an avid blogger and loves to write about her travel experiences.
My posters
My favourites Ankita hasn't favourited any poster yet.