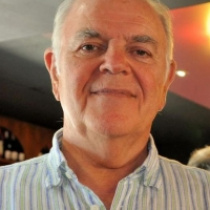 Jorge Conceição
Lisboa Portugal
---
About me
Profession: civil engeneer, working in the aeronautic area. Now I am retired.
Citizenship: democratic militant and anti-fascist fighter before and after the democratic portuguese revolution of 25th April 1974, participating with several citizen and political mouvements and organizations. Now, I am in the lead team of the portuguese NGO for development named "CIDAC-Centro de Intervenção para o Desenvolvimento Amílcar Cabral".
I am married and I have two male sons.
My posters
My favourites Jorge hasn't favourited any poster yet.