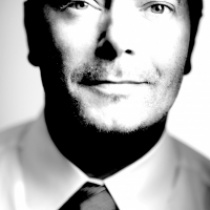 Gregory Paone
Philadelphia United States
http://paonedesignassociates.blogspot.com
---
About me
With twenty-four years of experience in the design profession, Gregory offers an array of expertise which includes strategic development, design and execution of visual communications encompassing brand identity and digital media. For the past nineteen years, he has cultivated the business interests of Paone Design Associates, Ltd., a full-service design consultancy he established in Philadelphia, Pennsylvania.

Gregory has engaged with organizations from a diversity of industries: cultural, educational, financial, medical and technological. Select clients include Comcast Corporation, Deborah Heart and Lung Center, Drexel University College of Medicine, The Franklin Institute Science Museum, GlaxoSmithKline, JP Morgan, Long Island Jewish Medical Center, MANNA, Natural History Museum of Los Angeles, Philadelphia International Airport, Philadelphia Museum of Art, Philadelphia Youth Orchestra, PNC Bank, The University of the Arts, University of Pennsylvania and World Affairs Council.

Gregory's commitment to excellence has been recognized by leading professional organizations and publications internationally, including Graphis, Black Book AR100, PRINT, Graphic Design USA, Moscow Biennale of Graphic Design, Good 50X70, Typographische Monatsblatter, The Art Directors Club and AIGA. His work has been featured in numerous casebooks on graphic design; and his posters have exhibited in Milan and been admitted to the Basler Afrika Bibliographien permanent poster collection in Basel, Switzerland. He has held membership in the AIGA, for which he has served on its programming and nominations committees.
Gregory holds a Bachelor of Fine Arts degree with concentration in Graphic Design from the University of the Arts (USA), where he graduated with highest honors in 1990.