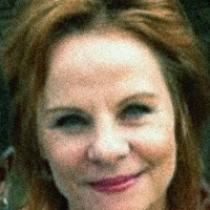 Kate Wells
South Africa
---
About me
Prof. Kate Wells PhD. Social Anthropology (UKZN University)

In 2011, the Siyazama Project, an HIV/Aids and Rural Craft intervention, which I lead in KwaZulu-Natal, has clearly achieved worldwide recognition for its unique approach when working in issues of design, health and community. The Durban University of Technology (DUT), where I have worked as an academic since 1988, has proudly supported this initiative since its inception in1995.

I head up the Master's degree programme in Graphic Design and have developed a programme for deeper understanding of appropriate research methodologies in the visual arts studies domain. The niche area of design, health and community continues to remain high on the agenda of our student research projects. I am currently leading an initiative to introduce a PhD in Art and Design in 2013 at the DUT. This new PhD is expected to have a practice-based component that contributes meaningfully to the research.

I have travelled extensively. Countries visited include South Korea, India, South America, Thailand, China, Hong Kong, Japan, Sweden, Europe, Australia, United Kingdom, Uganda, Zimbabwe, Mozambique, Reunion Island and all over South Africa. For the past five years I have visited the USA annually. I have collaborative contacts at New York's School of Visual Arts (SVA), Michigan State University Museum and UCLA.

In 2011 a new book on my project is due for publication. It is called Siyazama: Art, AIDS and Education in South Africa. I am currently making a short documentary movie of the Siyazama Project.
My posters
My favourites Kate hasn't favourited any poster yet.