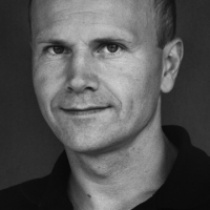 Francois Caspar
Saint-Mandé France
http://www.affiches-posters.eu
---
About me
François Caspar is French European poster and messages designer since 1989. Based in Paris, he has designed customized overall visual communication for government bodies, companies and theaters. His posters have been awarded and shown in over a hundred of international exhibitions, they belong to public and private collections as in Paris, Hamburg or New York and they have been published in specialized magazines or books such as Art and design, Etapes, Experimenta, Idea, Pixel Creation, Signes and New Masters of Poster Design by John Foster.
François Caspar has been invited professor in many art and design schools over the globe. His teaching is presented in the book Design School Confidential by Steven Heller and Lita Talarico. He has also been jury for international competitions.
He is the founding president of the French Designers Alliance-AFD, the largest multi-disciplinary professional organization of designers in France, where he is in charge of design fees, intellectual property and European matters.
My posters
My favourites Francois hasn't favourited any poster yet.