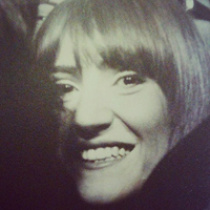 Homa Delvaray
Tehran Iran
http://www.homadelvaray.com
---
About me
Homa Delvaray, born in 1980 in Karaj and residing in Tehran, Iran, is a graphic designer, typographer, and visual artist. She graduated in Visual Communication from the Faculty of Fine Arts, University of Tehran, in 2006 and started her activity as a freelance graphic designer. Since then, by focusing on cultural-artistic projects, Homa has developed her vocational activity to include art direction of events, typeface design, design research, lecturing, attending festivals as jury member, instruction and conducting educational workshops. Her personal style and unconventional approach in combining contemporary formal and conceptual elements with the Iranian visual culture turned Homa into a brand in today's graphic design community whose works are known to be maximalist, oriental, avant-garde, eclectic, multi-effects, and exotic.

Homa has so far collaborated with private clients, advertising agencies and studios such as The British Council, Ogilvy & Mather in Los Angeles, and Eps51 and NGBK in Berlin. Her works have been displayed in tens of national and international exhibitions and festivals in the US, Canada, Great Britain, Germany, France, Netherlands, Switzerland, Belgium, Italy, Spain, Poland, Slovakia, Russia, India, and China and have received several graphic design honors and awards. Her works have been published in several books and journals such as Arabesque, Arabesque II, New Visual Culture of Modern Iran, Vitrine Book, étapes, IdN, Choi's Gallery, and Creatie and a number of articles have been published about her in AIGA website and Neshan magazine.

Homa was the special guest of the Iran Art Festival in The Hague (2007) and the Right-to-Left Project in Berlin (2012).

---
My networks
My posters
My favourites Homa hasn't favourited any poster yet.