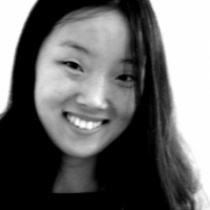 Yang Liu
Berlin Germany
http://www.yangliudesign.com
---
About me
Yang Liu was born in 1976. At the age of 13, her family moved to Germany. Upon completion of her Master's degree (with Prof. Holger Matthies), she obtained work as a designer in London, Berlin(at TM&Co;) and New York City (at Chermayeff & Geismar).

In 2004, she started her own design studio. While hosting workshops and lectures in several international conferences, she could also be found teaching at several design Schools.

Her works have been awarded with several international design awards such as Gold Prize at Art Directors Club Germany, LEAD Award Gold, six times Red Dot International Design Award 2000, 2002, 2003, 2005, 2006 and 2009, twice been awarded with the 100 best posters from German Speaking Countries, Award at Poster Bienal Warsaw for advertising posters, Prize at Poster Bienal Mexico, Best designed Chinese Book from 2007 till 2009 in China, Annual Award for Book Design Germany, The German State Prize for book design 2008.

Her work "East meets west"(Ost trifft West) has been exhibited more than 30 times in several museums and public places from 2007-2010, such as city hall Chicago, Ministry of Foreign affairs Berlin, state Museum of Dresden, Museum of communication Berlin, Frankfurt book fair, International book fair Beijing, Design center Istanbul and Bangkok. Her book "east meets west" has become a best seller title in 2008 - 2009. She has been awarded with the "Big Ben Award-10 most outstanding Chinese young personalities of the year 2010".

Yang Liu is the owner of her design studio in Berlin and is professor and the head of the department of communications design at the btk Berlin, university of applied Science.