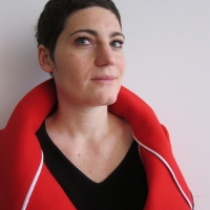 Nawal Bakouri
75011 France
---
About me
Nawal Bakouri is graduated from the Ecole du Louvre and holds a DEA
aesthetics and science of art (Paris 1 Pantheon-Sorbonne).
She worked
as a press and cultural project manager before joining
Galerie Anatome of wich she was the director from 2005 to 2011.
She is now
consultant and independent curator for art and design.
My posters
My favourites Nawal hasn't favourited any poster yet.