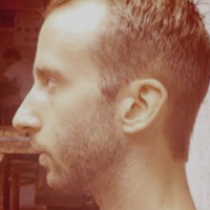 Joel Holland
United States
---
About me
Joel Holland is a former point guard and current amateur pizza maker based in Brooklyn, New York.

He is also an illustrator / hand letterer whose clients include: The New Yorl Times, Penguin books, Tome magazine, Pentagram UK, Weiden + Kennedu, and numerous other publications, publishers and agencies around the world. His work has appeared on billboards, t-shirts, lampshades, a teepee and a model's butt. In addition, he occasionally works as masked model for random bookjackets...
My posters
My favourites Joel hasn't favourited any poster yet.