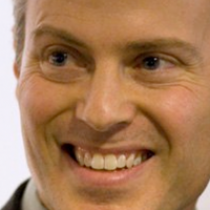 Brit Rowe
United States
---
About me
Prof. Brit Rowe is associate professor of design and chair of the department of art & design at Ohio Northern University, a top 200 creative program in the United States ("Creative Colleges: A Guide for Student Actors, Artists, Dancers, Musicians and Writers"). He joined the faculty in 1999 after receiving his M.F.A. degree in graphic design from the University of Michigan. He is a member of AIGA/The Professional Association for Design, the University and College Designers Association, Kappa Pi, Theta Chi, Order of Omega and OmicronDelta Kappa. He has considerable experience as a graphic designer, has exhibited regionally and has worked for clients such as Norwich University, the United Way, and many others. He also has collaborated with design students for local organizations such as the Ada Public Library, the Village of Ada, Restore Community Center, the Allen East Community Center and Ohio Northern. Since 2006, he has presented at national design educators' conferences and the 4th International Conference on Design Principles and Practices in Chicago. He was
invited as an external program consultant to review college art/design curricula, was selected as a juror for various regional competitions, and was included in Creative for a Cause, a social responsibility resource for advertising/graphic design educators. Rowe also was inducted into Who's Who Among America's Teachers and recently received the Eleanor H. and Robert Biggs Endowed Chair in the Arts.
My posters
My favourites Brit hasn't favourited any poster yet.