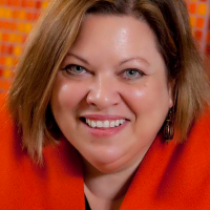 Lorraine Justice
United States
---
About me
Lorraine Justice is currently the Swire Chair and Director of the School of Design at Hong Kong Polytechnic University. She was listed as one of the top 40 industrial designers in the world and is a Fellow of the Industrial Design Society. Professor Justice took the Hong Kong Polytechnic School of Design to the top 30 design schools in the world and the top 4 in China as named in BusinessWeek in New York City in 2009. They are on their way to being in the top 10 in the world.

Prior to joining Hong Kong Polytechnic, Professor Justice was Director of the Industrial Design Program in the College of Architecture at the Georgia Institute of Technology (Georgia Tech). Dr. Justice was responsible for co-organizing the First China-USA Industrial Design Conference in Beijing in 2001. Dr. Justice has consulted on design with corporations such as Apple, CompuServe, Chemical Abstracts, CheckFree, Microsoft, NCR, and Lutron and Yahoo! She currently consults with companies on design strategy, low risk innovation, and improving the brand.
My posters
My favourites Lorraine hasn't favourited any poster yet.