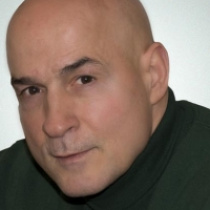 Jerry Balone
Buffalo United States
http://www.gtbspeaks.com
---
About me
On August 14, 2007, I was released from prison after having served over 37 years in 17 prisons across the state of New York for my involvement in a robbery in which three people were killed. Unlike many people in prison, I took advantage of all of the educational and therapeutic programs that were available at that time and came out with two masters degrees and many other academic and therapeutic credentials. My story of rehabilitation and redemption was recently shown all over the world on the 700 Club (please check out the link).

http://www.youtube.com/results?search_query=jerry+balone&search_type=y

Ive written a book since my release, "A Former Insiders Guide to Parole" which explains to those who are still incarcerated ways to increase their chances of being released on parole. Check out my website to see of my struggles to obtain my release and some of the things Ive been doing since I was granted my freedom.
My posters
My favourites Jerry hasn't favourited any poster yet.