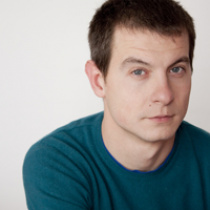 Diego Marini
Brooklyn United States
http://www.skew-eyed.com
---
About me
Diego Marini
Art Director / Graphic Designer, Paris / New York
show more
Diego Marini, the son of a typographer, was born in 1977 in Verona where he began his career, later on moving to Paris in 2003. After working as a freelancer, he co-founded UP! Studio in 2006, which applies collaborative creative methods and marries a wide variety of fields from fashion to interior design. Since 2005 Diego has participated in the Accelerated Solution Environment network, designing and facilitating workshops based on the principle of working iteratively and collaboratively to create, model and integrate higher-order solutions. His work with Watoo Agency won the 2005 Flash Festival Awards for the Best Web Graphics category for the commemorative website of the 150th anniversary of Rimbaud�s birth. Diego worked for two years as Art Director for Greenpeace-France. He continues to bring his passion around the world.
My posters
My favourites Diego hasn't favourited any poster yet.