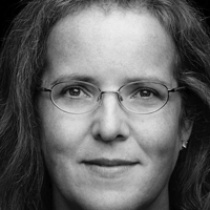 Brenda Sanderson
Montreal Canada
http://Ixda.org
---
About me
Executive Director, IxDA
IxDA is a global network dedicated to the professional practice of Interaction Design. I work with the IxDA Board of Directors and volunteer leadership to develop programming and initiatives that aim to improve the human condition by advancing the discipline of Interaction Design.
Since 2005, I have worked in more than 25 countries—bridging cultures, language and timezones to use design for progressive change.
15+ years as a practising designer has taken me through design studios, print shops, daily newspapers, publishing companies and the advertising industry. Along the way, I picked up a few creative accolades. Some for writing too.
Passionate about community and volunteering. The Nova Scotia Nature Trust, YWCA Halifax, United Way and Oxfam have all been part of the mix. These days meetin.org is where I hang out.
I am a certified member of the Society of Graphic Designers of Canada (GDC).
My posters
My favourites Brenda hasn't favourited any poster yet.