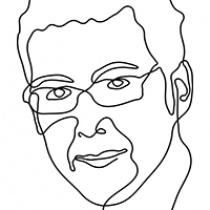 Luis Miguel Munilla Gamo
Madrid Spain
http://www.proyectolimon.es
---
About me
Luis Miguel Munilla has designed since 1996 for companies such as 3M, Alcampo, Almirall, Domeq, El Corte Inglés, Estrella Galicia, Foster's Hollywood, Novartis, Pfizer or Swarovski, among others. In 2007 he founded the design and illustration studio PROYECTO LIMÓN.
He has been part of the BOARD OF DIRECTORS of the Spanish Association of Design Professionals. It also belongs to the Madrid Designers Association and the Madrid Professional Illustrators Association.
His works have been published in many books and national and international magazines. In 2020 he designs and collaborates in the writing of the "1st Reggaeton Art Manifesto", in which he also participates as a guest artist.
He has also participated in exhibitions of which the "COW DESIGN FESTIVAL" in the city of Dnepropetrovsk (Ukraine) or "Cartographic", at the Design Center on the occasion of the ICOGRADA DESIGN WEEK stand out. Also in the ICOGRADA Gallery.
In 2010 he was awarded the MANUEL LÓPEZ PARRAS ILLUSTRATION AWARD within the framework of the XIII AEPD Design Awards. In 2017 and 2019 he received the Selection Award for Best Illustration at the Anuaria Awards.
---
My networks