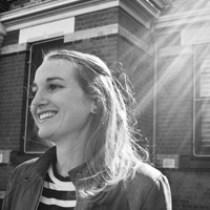 Jenna Read
Melbourne Australia
http://www.jennaread.com.au
---
About me
Hi, my name is Jenna and I'm a Melbourne based graphic designer.

I have worked for a range of small design studios in Australia and have had the privilege or working with some great organisations (including social enterprises and not-for-profits).

I am very passionate about what I do and I bring this passion to each and every project I work on.

I love to travel and am constantly recounting my overseas adventures with a massive smile on my face. I truly believe that there is nothing quite like experiencing a culture and country so different to your own to expand your horizons. This travel has opened my eyes and acts as a continuous source of inspiration in my design work.
My posters
My favourites Jenna hasn't favourited any poster yet.