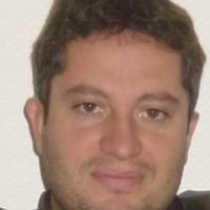 Nicola Daniele Cangemi
Strasbourg France
http://www.coe.int
---
About me
Born in Messina, Italy. I graduated in Political Sciences at the LUISS University in Rome in 1994, and subsequently obtained a Master of European Studies at the College of Europe in Bruges.

Since February 2009, I am head of the Human Rights Law and Policy Division of the Council of Europe, in the Directorate General of Human Rights and Legal Affairs. My Division is responsible for a number of dossiers concerning in particular the development of human rights. This includes, inter alia, the Council of Europe action for the abolition of death penalty (including preparation of the European Days Against Death Penalty), the fight against impunity for serious human rights violations, combating discrimination on grounds of sexual orientation or gender identity, and the accession of the EU to the European Convention on Human Rights.
My posters
My favourites Nicola Daniele hasn't favourited any poster yet.