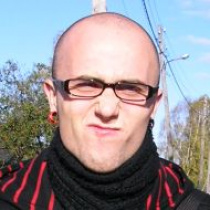 Bruno Palmik
Tallinn Estonia
http://brunopalmik.blogspot.com
---
About me
I have been drawing and painting since I was a child and a few years ago I started working as a graphic designer.

As a graphic designer I like making posters featuring lots of 3d graphics and other scifi-like elements. Also, Im always willing to challenge myself by working on new and inventive things.

I have been making posterART for some time now... I like it alot!