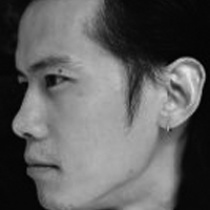 Eric Cai Shi Wei
Taiwan China
---
About me
Mr. Eric Cai born in Taiwan in 1971. In 1992, he moved to Beijing to live and work. He ever worked in Ogilvy, Vision & Value, DENTSU act as Creative Director. In 2000, founded the JST Design Consultants, in 2004, founded the ERIC CAI DESIGN CO.

Mr. Eric Cai devotes exchange to the education and academic, starts in 2001, he accepted invite from Central Academy of Fine Arts and Beijing Institute of Clothing Technology and Academy of Arts & Design, Tsinghua University to teach & discourse.

Mr. Eric Cai has won more 100 awards in Asian Pacific area and international design and advertising competition. Hes works exhibition in the Russian Moscow, Ukraine, Slovakia, German Hamburg, Munich, Hannover and Portugal, Spanish, UK, Poland Warsaw, Finland Lahti, Belgian Mons, Iran Tehran, Singapore, Japan, Canada and USA New York, Colorado, Portland, Boston and Chinese Hong Kong, Macao, Hangzhou, Ningbo and Shenzhen with the collection. He join the mumber of One Club, ADC, TDC and D&AD.

My posters
My favourites Eric hasn't favourited any poster yet.