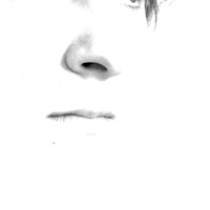 Olga Voskoboinikova
Lisbon Portugal
http://voskoboinikova.tk
---
About me
Graphic designer, soon to be a motion designer, loves the crackling sound of autumn leaves under her feet, romanticizes about typography and motion graphics. Smart and humorous, she expects only the best performance form herself and those around her. Has a profound need to be encircled with motivated people. Not afraid to take criticisms, she considers them a crucial cogwheel for personal development.

Design graduate from the University of Aveiro, she enrolled for a masters degree at IADE for Design and Visual Production. Currently working at Vexo, a portuguese branding and advertising agency, feels at home in the microcosmos of the creative department.
My posters
My favourites Olga hasn't favourited any poster yet.