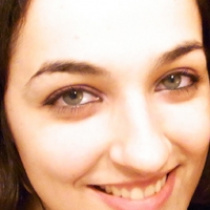 Gloria Costa
Portugal
---
About me
Portuguese Communication designer, lives and works currently in London, UK.

She is part of the core team members of SocialDesignSite.com and Young Crew, an international project management association. She is designer and part of the core team of Coaching4Development.org - a not-for-profit project, created in 2009 by an international team of young people within the International Project Management Association (IPMA).

Before coming to London she worked in the communication department of a portuguese institution responsible for the conception, implementation and evaluation of public policies relevant for the integration of immigrants and ethnic minorities in Portugal, promoting dialogue between various cultures, ethnicities and religions.

Currently she is a volunteer working on a project called "CREATING AWARENESS ON THE UNITED NATIONS MILLENNIUM DEVELOPMENT GOALS".
My posters
My favourites Gloria hasn't favourited any poster yet.