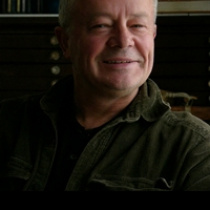 Michel Olivier
Paris France
http://www.ecole-intuit-lab.com
---
About me
For Michel Olivier, malleability, flexibility, and the ability to temporarily set aside his own identity seem to be prerequisites
for him to be able to immerse himself in a commission, when he has been chosen for his very identity, his ability to understand, translate, and even go beyond the initial demand.Therefore it is not easy to apprehend at first sight the originality
of someone who the originality of someone who does his best to enter into the wishes and the projects of various clients in order
to understand their objectives and constraints to turn these limits into the space for creation.It is also tricky to picture an independent and reserved person. Michel Olivier, designer sails between Brittany and Paris. Student, various meetings with Armin Hoffman, Wolfgang Weingart, Johannes Burla or Maria Vieira were determining for his approach. Today it teaches in Intuit-lab Paris Michel Olivier works in the field of graphics, the press and the edition. Its work appears among the selections of the TDC New York in 1992 and 2000 and 16th the Biennial International Graphique design of Brno République Czech. 2013 and 2015 Bienal del cartel Bolivia. 2014 Golden By Moscow Russia and Bienal del Cartel Mexico. 2008 Sappi Ideas that Matter « memories in exile « with the students of the school of intuit lab Paris. Its personal research was exposed in France in Nimes, Montauban, Grenoble and Paris but also abroad : in Brussels, Montréal Riyadh, Cairo and Tokyo. It attaches an importance particular to the division and the transmission of its passion for the image, the typography and the paper medium.Since 1984, designer graphic designer, teacher, lecturer Since 2000, school intuit lab Paris, Aix en Provence, Mumbai India, Professor of graphic design, responsible for the workshops and international exchanges. 2002: UQAMontreal Canada, workshop and conference. 2008: Faculty of communication Monica Herrera Guayaquil Ecuador, workshop and conference. 2010 and 2014: Universidad Iberoamerican Puebla Mexico, workshop. 2011: ESPM Rio de Janeiro Brazil and Université Laval in Québec, workshop and conference. 2012: Universidad Latina America Morelia Mexico, workshop and conference. 2013: ESPM Rio de Janeiro Brazil and Bienal del cartel Bolivia in La Paz, workshop and conference.

My posters
My favourites Michel hasn't favourited any poster yet.